You can make a difference! You decide where you want to make an impact. Select a Fund.
Core Textbooks on reserve (Fund #11259)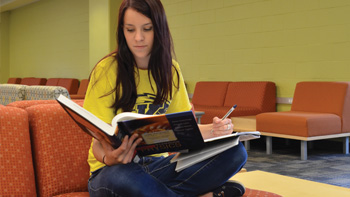 Help reduce the financial burden of a college education by supporting the acquisition of Course Textbooks required for classes. Textbooks available on Reserve in the Library.
Libraries Student Assistant Scholarship (fund #11261)

University Libraries hires nearly 200 student assistants each year. Awards are made to the winner(s) of an annual ULSAS competition. For many students, this award makes the difference between study time and having to work a second job. 
Digital Initiatives (Fund #11262)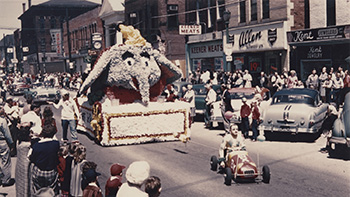 Provides electronic access to rare materials that may have acute preservation problems due to age and fragility of their original formats that would otherwise only be viewable in person.
Special Collections (Fund # 11258)

Supports the Department of Special Collections and Archives
Library Development (Fund #15720)
Supports the Development of University Libraries in any needed area.  
Our students are our future. Choose an amount that fits your budget. Every gift makes a difference in the success of our students.
---
You decide how you want to give.
Online:

Use your credit or debit card to make a one-time gift or schedule monthly installments www.GiveToKent.org. In Step 3, select "Let me decide where to designate my gift". From the drop down box that appears, scroll to the bottom and choose "OTHER". The type in the Fund number as listed above. There is a $25 minimum for online donations.
 

Phone:

Call us at 330-672-1886 to tell us you would like to make a gift.  We will assist you.
 

ONLINE:

Mail a check or money order payable to:  Kent State University Foundation

Mail to:  University Libraries at Kent State
1125 Risman Drive, Rm. 125A
Kent, Ohio 44242-0001

**Please include a note with your name, address, telephone number, and the fund number that you've selected.

Wire transfer:

Please direct your accountant or broker to contact Jordan Brace at Kent State University Foundation for instructions:

Kent State University Foundation
Jordan Brace
1061 Fraternity Circle
P.O. Box 5190
Kent, Ohio 44242-0001

330-672-0440 (Phone)
330-672-3049 (FAX)
jbrace1@kent.edu
Make a difference! Support University Libraries for the benefit of all students at Kent State University.